(732) 842-9000 (Box Office)
Some acts may not contain all original members.  All sales are final.  No refunds or exchanges.  Artists are subject to change without notice.
Saturday // December 10, 2016
Showtime: 7:00pm
THE KESWICK THEATRE
291 North Keswick Avenue
Glenside, PA 19038
(215) 572-7650
LAR ENTERPRISES PRESENTS!
Holiday Doo Wop // Starring:
The Duprees – "You Belong To Me"
Jay Siegel's Tokens – "The Lion Sleeps Tonight"
Briand Hyland – "Sealed With a Kiss"
The Mystics – "Hush-a-Bye"
Lenny Dell & The Demensions – "Somewhere Over The Rainbow"
and
The Fireflies -"You Were Mine"
Some acts may not contain all original members. All sales are final. No refunds or exchanges. Artists are subject to change without notice
Makes A Great Holiday Gift !
For Tickets: visit or click below:
www.keswicktheatre.com
Announcing Our 2016 Honorees




for Hall of Fame and Person of the Yea

r
TICKETS AVAILABLE NOW!
JERRY BLAVAT!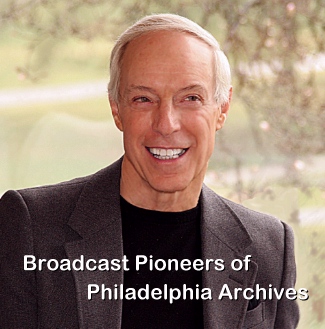 2016 PERSON OF THE YEAR!
Watch our "Pioneers of Philadelphia Broadcasting" episode shot at the office of Broadcast Pioneers member Jerry Blavat. Member Mike Strug spoke with him for this fantastic half-hour personal one-on-one interview where "The Boss with the Hot Sauce" talks about his life and how he became "The Geator with the Heater."
Watch the Program!
(Video courtesy of Broadcast Pioneers VP Brad Seecof and Metramedia Broadcasting and Studios)
"HALL OF FAME" LIVING HONOREES!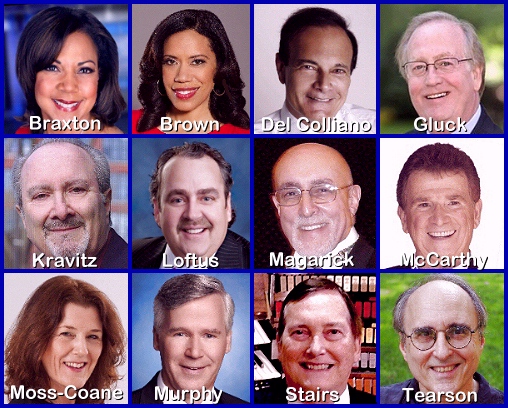 Monique Braxton, NBC 10 News Journalist/Reporter for sixteen years
Natasha Brown, CBS 3 News Anchor for "Eyewitness News" on weekends
Jerry Del Colliano, nationally known expert on broadcasting/interactive media
Paul Gluck, TUTV manager, former executive at several Philadelphia stations
Bob Kravitz, photo journalist at most every television in our marketplace
Jim Loftus, President and CEO at More FM, number one station in the city
Barry Magarick is the founder and the president of Magarick Advertising
Tommy McCarthy, former music director at CBS Radio's WOGL-FM, 98.1
Marty Moss-Coane, longtime WHYY "Radio Times" host/executive producer
David Murphy, weekday meteorologist for morning & noon "Action News"
Michael Stairs, well-known organist for the famed Philadelphia Orchestra
Michael Tearson, air personality for as long as Rock Music has been on FM
"HALL OF FAME" POSTHUMOUS HONOREES!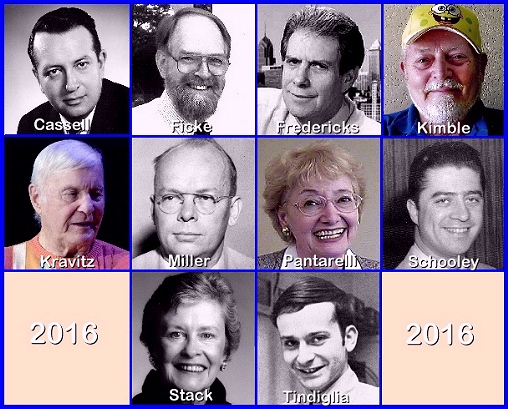 Barry Cassell, well-known radio and television announcer in the 50s and 60s
Fred Ficke, WHYY-TV stage manager coaching US Presidents to TV 12 staff
Steve Fredericks, famed radio sports host and commentator for WCAU & WIP
Bill Kimble, he "kimblized" you as you listened on WPEN, Station of the Stars
Pinky Kravitz, "Mr. Atlantic City" and host of "Pinky's Corner" for 57 years
David Miller, worked for W3XE (Philco) and put Channel 6 on the air in 1947
Marie Pantarelli, former assistant for George Koehler & Lew Klein for 50 years
Jess Schooley, former WCAU-TV stage manager for most Channel 10 shows
Joan Stack, well-known celebrity interviewer and Bucks County radio host
Ron Tindiglia, credited with developing the Action News format here in Philly
TICKETS NOW ON SALE!
Prices are $88 for members (each member can buy ONLY one ticket at the member price) and $98 for everyone else (including spouses, friends and guests). Our MCs for the event will again be members Larry Kane and Dom Giordano.
The event will once again take place at the Hilton City Avenue, 4200 City Avenue, Philadelphia. The date is Friday, November 18th. The reception is at 6 pm and dinner is served at 7 pm. Doors open at 5:45 pm. Cash bar all night long. Valet parking is $10. Event lot parking is $5. THIS EVENT IS OPEN TO THE PUBLIC!
Make plans to be there! A major portion of the ticket price may be deductible on your federal income tax. Ask your tax advisor for details! Tickets must be purchased in advance. Absolutely no tickets available at the door.
WE'LL BE PROUD TO SEE YOU IN THE CROWD!